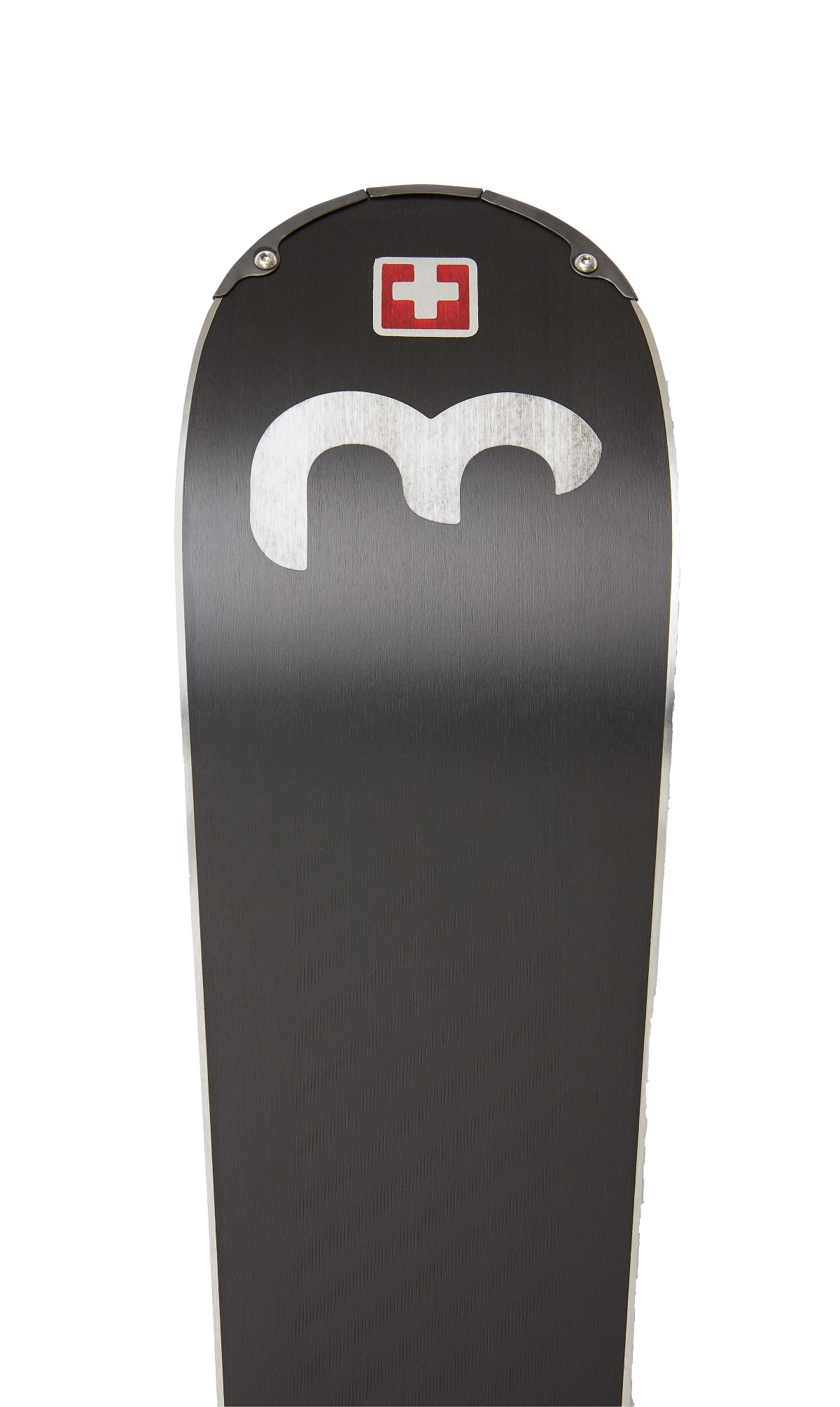 The Swiss sports brand Molitor will be launching new products in 2019/2020. With a new ski model for the highest demands as well as new designs, all winter sports fans will get their money's worth – from ambitious casual riders to demanding piste crackers.
Once again this year, the Molitor skis are convincing with elaborate details and features that would have certainly delighted Karl Molitor – the legendary ski racer and namesake.

The new RELEASE R1 model, with its unconditional agility and grip in the corners, even embarrasses centrifugal forces. If you are looking for smoother running, stability and fault tolerance, you can control the super sports ski with different combinations of plates and bindings. So the RELEASE R1 is a ski for all riders who want to have the maximum fun on the slopes.

Also new are the designs of the 2019 models of the PERFORM and COMMAND skis. The Molitor PERFORM P2 shows its exceptional qualities especially in medium to long turns. Thanks to its precise driving characteristics, the giant slalom ski with racing driver's heart rides stable in every situation and still remains pleasantly agile – until the last run into après ski.

The Molitor COMMAND C2 masters short to medium turns with impressive ease and precision. Even on hard and icy slopes, quick rhythm changes are possible without great effort – so every day of skiing becomes a relaxed day of skiing.
All three models have specially wide edges, which ensure a particularly long life of the skis.
But not only the skis from Molitor are impressive, but also the service. With the purchase of a Molitor Ski – which is exclusively available from the partners of the PSG PREMIUM SPORTS GROUP AG – there is a free lifelong ski service throughout Switzerland. So every downhill becomes more than legendary.